Scuba Diving in Jackson's Bar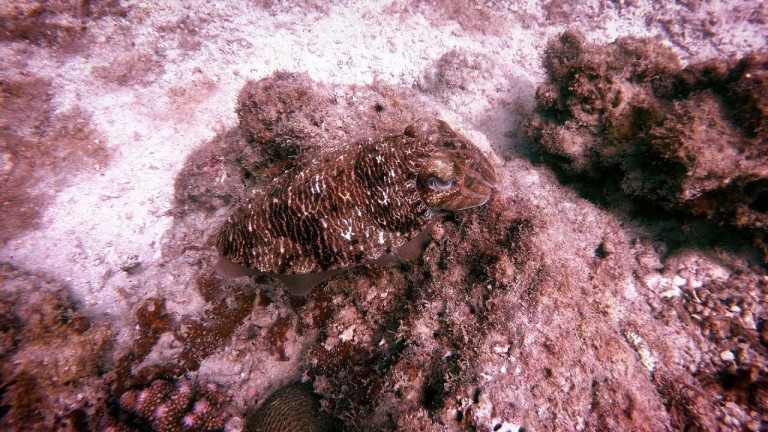 About Jackson's Bar, Havelock Island (Swaraj Dweep)
This dive site is a mystifying plateau that rises from the ocean floor. If you are scuba diving here without any compass, then you may get lost as it is quite a huge site. A horizontal rocky reef, Jackson's Bar is good for spotting manta rays, eagle rays, and white-tip reef sharks. It is in the form of a shelf. Sloping down towards the sandy area from 20 meters, it reaches 30 meters to meet the bottom from where a big strip of rock protrudes. This dive site is home to plentiful barrel sponges and a variety of spectacular soft corals. The brother of legendary Johnny, Jackson, discovered this site. That's how this site got its name. The area is mostly populated by large pelagic fish. This is because of the location of this site and the strong currents flowing over it.
Access:
By boat
Quality:
Good
Difficulty:
Advanced
Aquatic life includes:
Enigmatic
Garden Eels (Heteroconger Hassi)
Big Fish
Kuhl Stingray
White Tip Reef Shark
Napoleon Wrasse
Yellow Spotted Sweetlips
Average depth:
20 meters
Maximum depth:
31 meters
Currents:
Depending on the Moon and tides. It can be ripping sometimes.
Visibility:
Depending on current and weather, but generally 15 meters+. It can be 30 meters.
Frequently Asked Questions
Q. 1 : Can beginners and non-swimmers dive at Jackson's Bar?

Jackson's Bar is one of the must-see diving spots at Havelock Island. Most divers who come to Havelock, make sure that they dive at Jackson's bar along with Johnny's Bar and even Dixon's Pinnacles and the Wall. However, given its depth and strong currents, it is not suitable for beginners and, especially, people who do not know how to swim. However, if you have advanced-level scuba certification, Jackson's Bar is a challenge you'll love to take.

Q. 2 : Is Jackson's Bar good for scuba diving?

Jackson's Bar is one of the most sought-after diving spots on Havelock Island. The diving spot is very famous among diving enthusiasts from across the world and is considered a part of the holy trinity of diving sites that also include Johnny's Gorge and Dixon's Pinnacles. The dive at Jackson's Bar is deep and the current is strong at times making for a more challenging dive. However, it is this challenge that attracts divers from across the world to Jackson's Bar. But the result of undertaking the challenge is awesome. The reef underwater is flat and rocky and forms the shape of a shelf. But the fantastic part is that reef beautifully slides down to a sandy area that is 30 metres deep under the sea.

Q. 3 : How do you reach Jackson's Bar, Havelock?

Jackson's Bar is located in the northeastern part of Havelock just about 19 km away from the island. The diving centre you book will offer a boat ride to the diving spot in its dive package. But to get to Jackson's Bar you'd first have to travel to Havelock Island. Havelock does not have an airport of its own, so most people take a flight to the Veer Savarkar International Airport at Port Blair. From Port Blair, you can take a public ferry to Havelock Island from the Phoenix Jetty. It will cost you just around INR 300 - 500 to book a ferry ticket. Most ferries leave the jetty either early morning or in the afternoon. Havelock Island is around 70 km away from Port Blair, so it might take you 2-3 hours for you to reach your destination. The view promises to be spectacular, so do not worry about how you will spend time on the ferry.

Q. 4 : When is the best time to scuba dive at Jackson's Bar, Havelock Island?

The only deterrent to scuba diving is bad weather, which could either be heavy spells of rain, storm, or any kind of ocean activity that triggers high tide. You can scuba dive when the water is calm even if the current is strong. This means that you can go for a dive any time of the year; however, most people avoid the monsoon season as there are frequent and heavy rains around this time. The best time then to scuba dive at Jackson's Bar in Havelock Island would be from November to March. Many people also visit the island in October and even until April. You can, of course, visit Andamans even after April; however, you'd have to be ready to have your scuba and even travel plans cancelled any moment because of rain.

Q. 5 : How much does it cost to dive at Jackson's Bar, Havelock Island?

Since only experienced divers go to Jackson's Bar, you may be charged around INR 4500-7000 per dive. Your dive will include an instructor who's familiar with the topography of Jackson's Bar, a boat ride, and even videos and photos of your dive if you want them to be included in your dive package. If you are looking for special scuba certifications, you may have to pay more depending on the number of days of your training and the number of dives you'll take. Usually, the cost in such cases would be between INR 6500-20,000.

Q. 6 : Are there any medical conditions that may hinder your scuba diving plans at Jackson's Bar?

Scuba diving requires you to have a strong respiratory system. If you have a weak respiratory system, you may not be able to regulate your breath properly under the water, especially, at a place like Jackson's Bar. It would be best for you to consult a doctor before you go for the dive. You should also consult a doctor if you have any heart ailments.

Q. 7 : What kind of marine life can you explore at Jackson's Bar?

Jackson's Bar is known for its view of large aquatic animals, most prominently, sting rays and sharks. You will mostly find sting rays floating above you as your dive down. Below, you'll find many types of Barracudas, Tuna, Sweetlips, and large potato gliding in groups. The strong current and the massive slope also attract many fusiliers, snappers, and many types of reef fish. The flat reef that slopes down is home to many incredibly coloured soft corals and even sponges.

Q. 8 : What is the depth of Jackson's Bar on Havelock Island?

Jackson's Bar is one of the deep diving sites on Havelock Island that is frequented by advanced scuba divers. The dive starts at 20 metres and go as far as 30 metres underwater which provides truly spectacular views of the underwater life. Most divers go to Jackson's Bar to challenge their scuba diving skills.

Q. 9 : Are there any other diving spots at Havelock Island?

Many diving spots surround Havelock Island. As a beginner, you can not able to dive at Jackson's Bar, but there are plenty of other diving sites that you can explore. Some of the most popular diving spots for beginners are Aquarium, Lighthouse, Slope, White House Rock, Nemo reef, and Turtle Bay. Experienced divers can try Johnny's Gorge, Dixon's Pinnacles, the Wall, and Mac Point among others.

Q. 10 : Are there any places to explore near Jackson's Bar?

Havelock is a land of many beautiful beaches. They are also accessible from any place you are in at Havelock. Radhanagar beach is well-known as one of the top beaches in Asia. So, do not miss a chance to visit the beach when you are on Havelock Island. The Elephant and Govindnagar beaches also promise a lot of fun. Besides them, many small beaches in Havelock are easily accessible on foot.
Talk to our Scuba Diving Expert