Scuba Diving in Minerva Ledge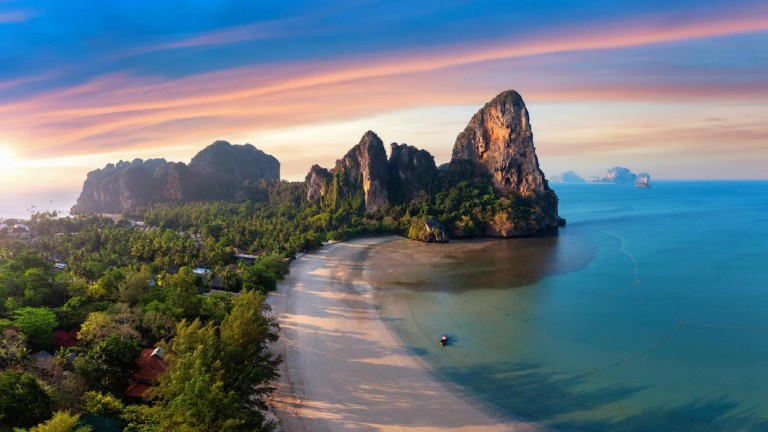 About Minerva Ledge, Havelock Island (Swaraj Dweep)
Scuba diving in Minerva Ledge in Havelock Island (officially known as Swaraj Dweep now) is quite a surprising experience. One can spot a number of marine creatures here, including nudibranchs. This scuba dive site is a huge block of hard corals in clear waters. Sea dwellers here include sharks. Recommended for experienced scuba divers, Minerva Ledge is perfect for observing the underwater kingdom at its best. In the 1970s when Jacques Cousteau was exploring the Andaman Islands, he discovered Minerva Ledge, which is a huge dive site and still has some unexplored spots. Drift diving here is highly recommended. This scuba diving site in the Andamans is home to some of the most splendid varieties of fishes. Diving here is like being transported to another world. Owing to its shallow depth, one can dive for a longer duration here.
Access:
By boat
Quality:
Good
Difficulty:
Easy
Marine life includes:
Oriental Sweetlips
Angelfishes
Surgeonfishes
Triggerfishes
Butterflyfishes
Banded Sea Kraits
Green turtles
Eagle Rays
Highlights:
Juvenile fish - Many different species - Nudibranch
Average depth:
12 meters
Maximum depth:
18 meters
Currents:
When there is current, the site is perfect for a drift dive
Visibility:
Generally good (20 meters+)
Frequently Asked Questions
Q. 1 : Is the Minerva Ledge good for scuba diving?

Minerva's Ledge is a great scuba diving spot at Havelock Island that attracts divers from across the world. The current at the spot is light with some ripples; hence, it offers an amazing opportunity to drift dive, a kind of diving where you move along with the ocean tide. Most people go to Minerva to just drift dive. The depth of the diving spot goes from shallow to deep so it is an excellent diving spot for both beginners and expert divers. You can also explore a variety of local flora and fauna underwater, the most popular one being the nudibranch.

Q. 2 : What kind of marine life can you explore at Minerva Ledge?

The marine life at Minerva Ledge is rich and diverse. The spot is massive and the visibility is great, so you'd be able to explore a lot of flora and fauna. Nudibranchs are very common at this reef and you'll be able to spot a variety of nudibranch types hiding in the crevices and cave or sifting through the sand. Huge groups of angelfish, butterflyfish, triggerfish, surgeon fish, and unicorn fish make the underwater immensely colourful and vibrant. Some big fishes like Trevellay and Barracudas are very common on Havelock Island. You'd also be able to spot some turtle and eagle rays casually gliding past you in the water.

Q. 3 : What is the depth of the Minerva Ledge, of Havelock Island?

The dive at Minerva's Ledge starts at around 14 metres and go as deep as 18 metres. The visibility is great even at maximum depth. Lots of beginners and non-swimmers go to dive at the Minerva Ledge, although, the spot is famous among experienced divers as well.

Q. 4 : Can beginners and non-swimmers dive at Minerva Ledge?

Yes, the Minerva Ledge is a great scuba diving spot for both beginners and non-swimmers. However, if you are a beginner, you may not be taken to the maximum depth of 18 metres, especially, if you do not know how to swim. Beginners are usually taken for dives as deep as 14 metres. Instructors also sometimes decide not to take beginners to the dive site if the current is strong.

Q. 5 : When is the best time to scuba dive at Minerva Ledge, Havelock Island?

You can visit Havelock Island to dive at the Minerva's Ledge as early as mid-October up until the end of March. This is because, during this period, Havelock Island does not experience much rain. It is not possible to dive during the rainy season as it may pose a risk to the diver; also, visibility under the water is lost. Many tourists also visit Havelock in April and until late June to avoid the crowd. However, while there might be fewer people and the cost of diving less, you may have to carefully schedule your dive on days when it does not rain. Ultimately, the decision would lie on the instructor. Also, post-February, the weather in Havelock becomes very hot and humid. Even if you can dive on a good sunny day, you'll trip will be a bit uncomfortable because of the unpleasant weather.

Q. 6 : How much does it cost to dive at Minerva Ledge, Havelock Island?

If you are a beginner at scuba diving and want a scuba certification, you may have to shell out anything between INR 6500 to INR 20,000. This would vary depending on the various types of training you want and the number of dives you want to take. Scuba diving training can be for just one day and extend up to 10 days. Non-swimmers, who can't have a scuba certification, have to pay around INR 4500-INR 7000 for the dive. Your diving package may include an instructor who'll be with you throughout your dive and a boat ride. It would also include a video and photo package, but sometimes you have the option to opt out of the video package.

Q. 7 : How do you reach Minerva Ledge, Havelock?

Minerva's Ledge is around 18 km away from Havelock Island, so it takes around 15-20 minutes to reach the dive site by boat. The light current will, of course, make the journey faster. To reach Havelock Island, you'll have to take a ferry from Port Blair. Havelock does not have an airport, so you'll land at the international airport at Port Blair. Most ferries from Port Blair leave once in the morning and once in the afternoon. It will take you 2-3 hours to reach your destination as Havelock is around 70 km away from Port Blair.

Q. 8 : Are there any medical conditions that may hinder your scuba diving plans at Minerva Ledge?

While most people can scuba dive, certain conditions might discourage us from diving. Those with respiratory diseases need to be cautious and consult with their doctor first. Diving requires you to have strong respiratory organs as you have to regulate your breath quite frequently underwater. It would be good to consult your doctor even if you have any heart problems.

Q. 9 : Are there any other diving spots at Havelock Island?

Havelock is full of diving spots. Ever since the Wall was discovered in 2004, divers from across the world have visited the island to explore numerous diving spots. Beginners can try the Lighthouse, Aquarium, slope, White House Rock, Nemo reef and Turtle Bay. They can also try Jackson's Bar, Johnny's Gorge, and Seduction Point among others.

Q. 10 : Can you scuba dive if you have poor eyesight?

You can scuba dive even if you have poor eyesight. The only problem with poor eyesight is that you will not be able to explore the underwater territory very clearly. If your power is very low, however, you may face a risky situation. To avoid that you should wear contact lenses as prescription glasses cannot be worn with a scuba mask. Some diving centres also have prescription scuba masks, but it might be difficult for you to find one that matches the power you need.
Talk to our Scuba Diving Expert