Scuba Diving in Mac Point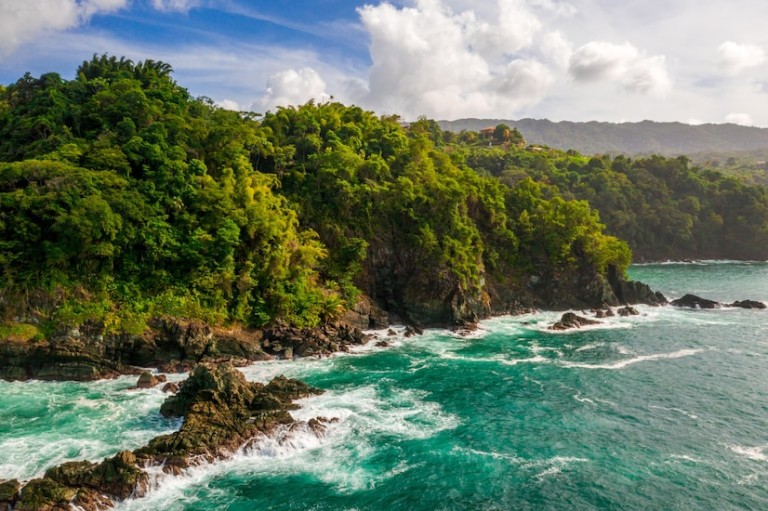 About Mac Point, Havelock Island (Swaraj Dweep)
You can reach this dive site by boat. It is rich in hard corals and small groups of fish. You can also spot Dugong, the capital animal of the Andaman Islands, which is also known as a sea cow. Mac Point in Havelock Island (Swaraj Dweep) is counted among the top ten scuba diving sites in the Andaman and Nicobar Islands. Offering an unforgettable experience of the underwater world, the hard corals will take your breath away. Their oozing incredible charm draws everybody's attention.
Home to a dense ecosystem of coral reefs and formations, the underwater coastal belts surrounding Mac Point are perfect for scuba diving. It is a popular diving spot for dugongs and rugged hard corals that enhance the aesthetics of the underwater world. It is a unique sight because it is one of the rare places where divers can spot Dugongs, a Sirenian-tusked mammal. Also known as sea cows, they are generally found in eastern Africa and Australia. That's why when you will scuba dive at Mac Point, you will get a glimpse of both destinations.
Depth:
10 meters to 14 meters
Suitable for:
Beginners
Aquatic life includes:
Dugongs (sea cow)
Wahoo
Hard corals
Frequently Asked Questions
Q. 1 : Is Mac Point good for scuba diving?

Mac Point is a gorgeous scuba diving site that attracts a lot of tourists to Havelock Island every year. The ecosystem at Mac Point is dense and boasts a rich variety of hard corals like staghorn and elkhorn. You'll be mesmerized by the site of the huge thickets of corals underwater. It is also a popular place for dugongs, which are also called sea cows. What is special about Mac Point is that it is one of the rare places where you can spot the sirenian tusked dugongs, which are otherwise only seen in Australia and eastern Africa.

Q. 2 : Can beginners and non-swimmers dive at Mac Point?

Yes, both beginners and non-swimmers can dive at Mac Point. The dive is not very deep and allows a lot of visibility to the divers. Mac Point is an exceptionally great spot for beginners as the water current is not strong and there's a lot of space to glide underwater.

Q. 3 : What is the depth of the Mac Point, of Havelock Island?

The depth of a dive at Mac Point is around 10 to 14 metres. This makes it a perfect diving spot for beginners and non-swimmers. Some expert scuba divers may also dive deeper than 14 metres. However, beginners can also equally get access to great views of the incredible flora and fauna at Mac Point,

Q. 4 : When is the best time to scuba dive at Mac Point, Havelock Island?

The best time to scuba dive at Mac Point is between November to March. This is because the weather around this time is dry and there are fewer chances of rain or thunderstorm. While scuba diving is open at most times throughout the year, diving instructors cancel dives whenever there is a possibility of rain. Since rain and storm are very common during monsoons, the chances of your dive getting cancelled will be greater. However, since post-April is considered off-season, the prices of hotel rooms and scuba diving may also come at discounts. If you want to make a budget trip, the off-season would be best for you. Just make sure that you check the weather forecast for the period of your travel so that your scuba diving plans are not dampened by the rains.

Q. 5 : What kind of marine life can you explore at Mac Point?

While Mac Point has a very dense marine ecosystem and boasts a rich coral reef, the star attraction at this diving point is the dugongs. Also called sea cows, dugongs are primarily found in Australia and eastern Africa. So, if you can't make a plan to visit either location soon, you can still see these majestic sea creatures relaxing on the sandbanks at Mac point. If you are lucky, you may also be able to swim close to some of them. While underwater, you'll also witness many large groups of snappers, angelfish, butterfly fish, fusiliers, and nudibranchs hiding in the crevices of the hard corals.

Q. 6 : How much does it cost to dive at Mac Point, Havelock Island?

If you just want to try scuba diving and are a non-swimmer, you may have to pay around INR 4500 to INR 6500 for your dive. Most diving centres at Mac Point, Havelock Island offer packages to diving enthusiasts. A typical diving package will include scuba diving gear, a boat ride to the diving spot, and an instructor who will guide you through your dive underwater. You can also get a video made and get some pictures clicked of your diving experience. Videos and photos are usually added to the package, so, whether or not you keep them will impact the cost of your package. If you want a scuba certification, the cost will vary depending on how many days the training course is and the number of dives you plan to take. The packages for scuba certification start at around INR 6500 and can go up to INR 20,000.

Q. 7 : How do you reach Mac Point, Havelock?

Mac Point can be primarily accessed from Havelock Island, while some people also travel from Neil Island. The only way to reach Havelock Island is by ferry from Port Blair. You can take a flight to Port Blair's Veer Savarkar International Airport and then take a public ferry from the government-run jetty. Taking a public ferry will save you a lot of money as the price of the tickets is around INR 300-500 per person on one side. Havelock Island is around 70 km from Port Blair, so it would take you 2-3 hours for you to reach your destination. Any diving centre you book your scuba diving appointment with will give you a boat ride to Mac Point, the cost of which will be covered in your scuba diving package.

Q. 8 : Are there any places to explore near Mac Point?

There are many places that you can explore near Mac Point. The scuba diving point is close to both Havelock and Neil Island, although it is easier to reach there from Havelock. Both Havelock and Neil Islands are known for their rich biodiversity. You can visit the Radhanagar and Govindnagar beaches. Govindnagar beach is also close to the famous Nemo Reef. Elephant beach offers plenty of opportunities to enjoy fun beach activities like snorkelling, sea walking, jet skiing, and parasailing.

Q. 9 : Are there any other diving spots at Havelock Island?

Yes, there are many diving spots at Havelock Island. Aquarium and Lighthouse are two of the most famous diving spots that are open to all divers - new and experienced. But there are many other diving spots like the Slope, the Wall, Pilot Reef, Minerva's Ledge, White House Rock, Seduction Point, Johnny's Gorge, Jackson's Bar, etc.

Q. 10 : Are there any medical conditions that may hinder your scuba diving plans at Mac Point?

If you have respiratory issues, it would be better for you to speak to your doctor before booking a scuba diving appointment. Scuba diving requires you to have control over your breath; having severe respiratory issues might put you at risk underwater. You should consult a doctor even if you have any heart-related problems.
Talk to our Scuba Diving Expert